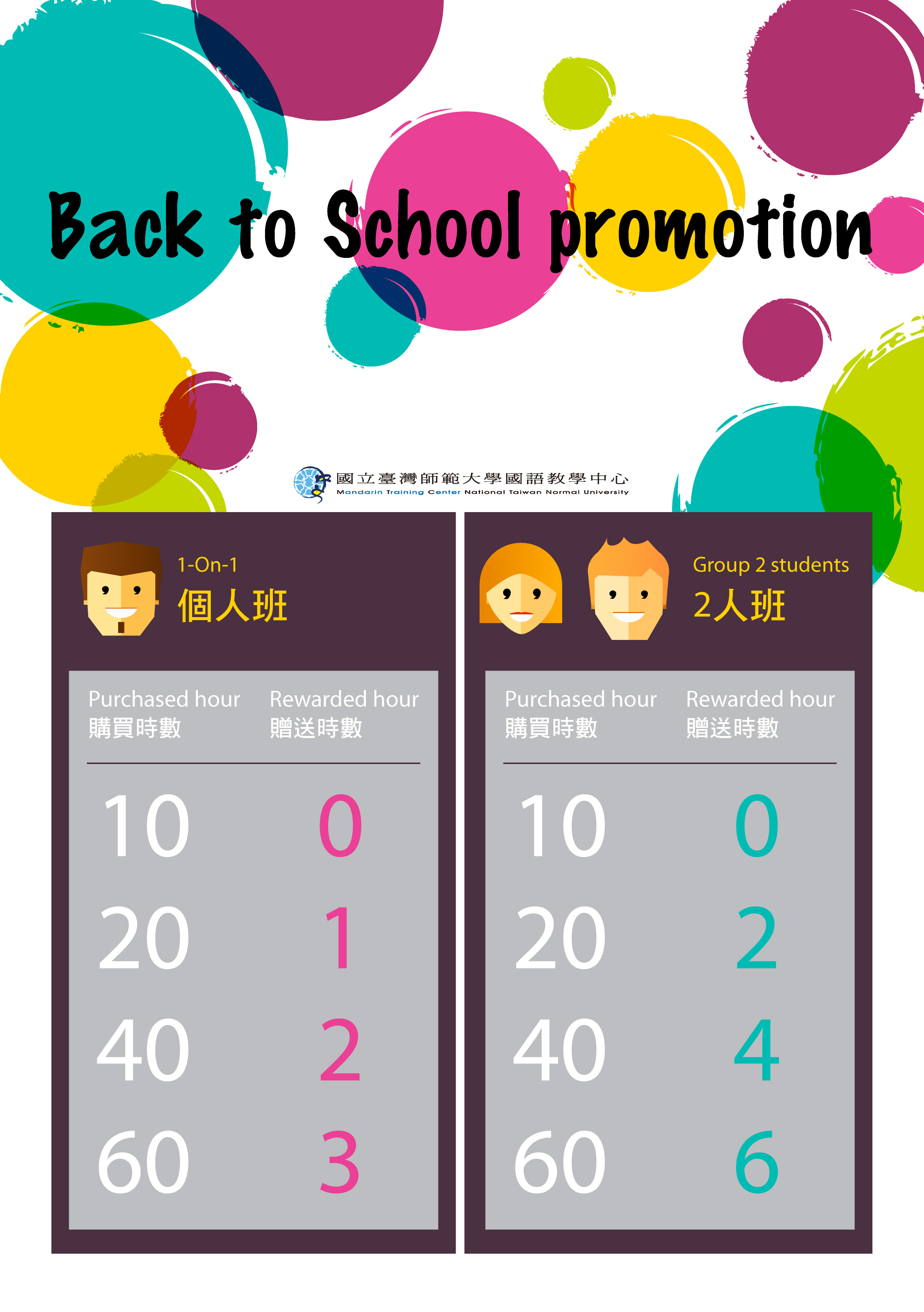 2018 續購優惠
Back to School promotion
MTC Online Back to School 2018 Terms and Conditions
Qualified Purchasers (as defined below) can apply coupon for free courses when they purchase a package of 20 hours, 40 hours, or 60 hours, subject to the terms and conditions herein.
Promotional Period: The promotion begins on September 22, 2018, and ends on December 31, 2018 (the "Promotion Period")
PROMOTION RESTRICTIONS:
This offer is valid only during the Promotion Period.
The rewarded coupons may only be used for the next order, and using more than one coupon is acceptable.
The Purchased hours are subject to our absence policy that must be used within one year following the purchase date; however there's no limitation to the rewarded coupons.
Link:
https://www.mtconline.tw/mtconline/upload_files/course/Back to School promotion.pdf