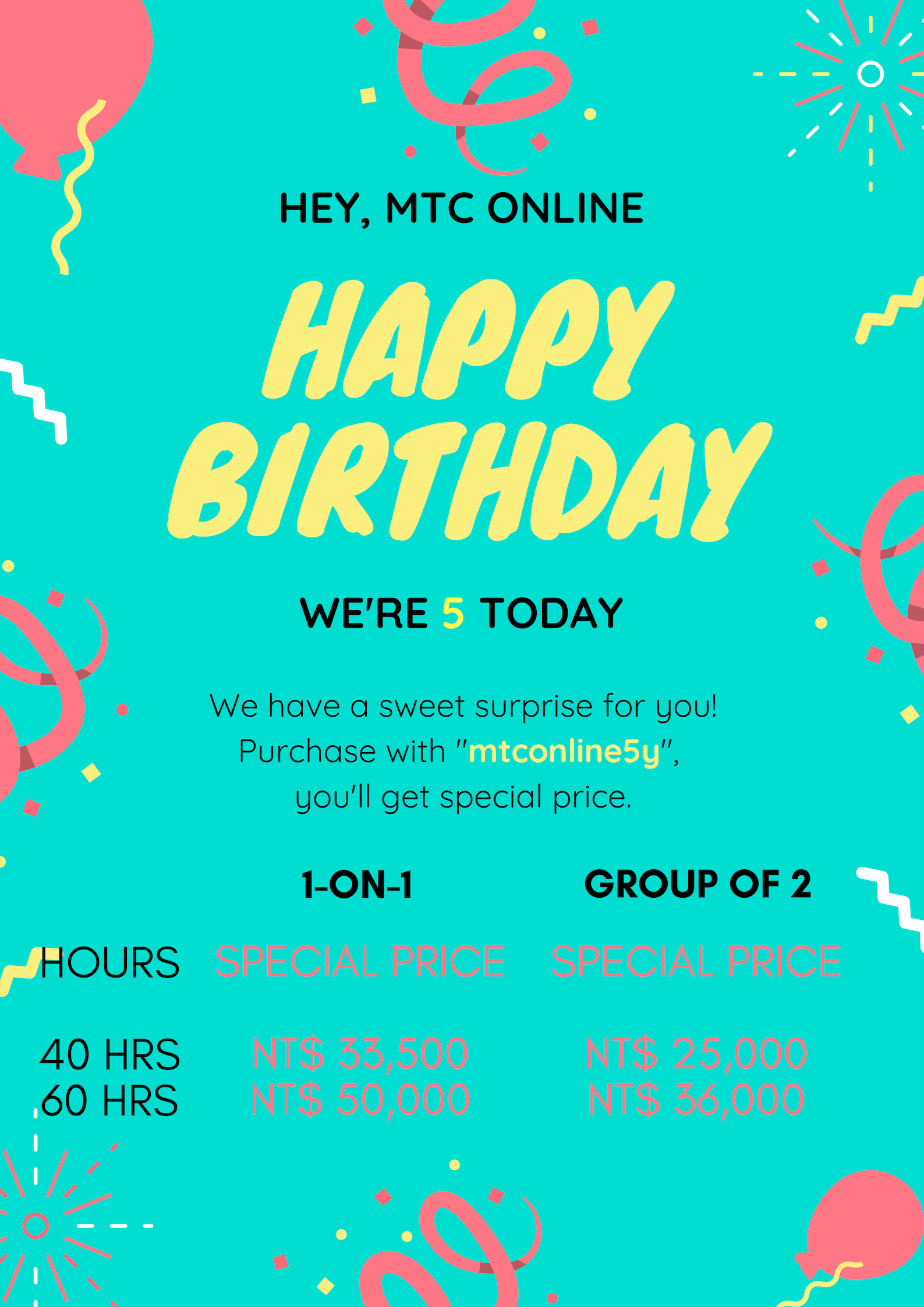 MTC Online 五歲生日快樂
Happy fifth birthday, MTC Online
Purchase with "mtconline5y" and get the special price
All the purchasers can use the coupon code to receive a special price, when they purchase a package of 40 hours or 60 hours, subject to the terms and conditions herein.
Promotional Period: The promotion begins on October 18, 2018, and ends on January 1, 2019 (the "Promotion Period")
PROMOTION RESTRICTIONS:
This coupon code is valid only during the Promotion Period.
The Purchased hours are subject to our absence policy that must be used within one year following the purchase date.
輸入「mtconline5y」,超優惠價格就給你
所有購買40小時或60小時的學生,只要輸入「mtconline5y」就能獲得超優惠價格。
優惠期間:2018年10月22日至2019年1月2日。
促銷說明:
此優惠碼只能在促銷期間使用。
所購買時數必須遵守本中心請假相關規定:必須在購買後一年內使用完。